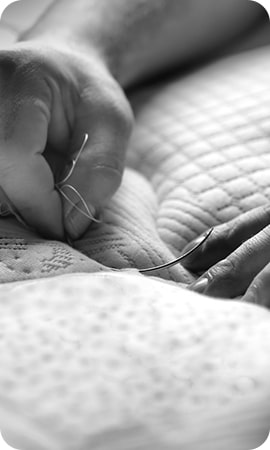 About Us
Monessa was founded in the 1980s with the idea of producing sleeping goods. Utilizing all the latest technologies and innovations in the latest designers, this Turkish company has combined quality and comfort in its products, and today it provides various sleep needs with solutions beyond expectations. The reason quickly became known around the world and opened its way to developed countries. Presence in 43 countries is a symbol of Monessa's growing success and the company's superiority in the global sleep industry. Monessa's clever thinking in using the experienced medical staff of the best orthopedists in the world, keeping up with the technology and the most modern devices in the production line has provided the dream of having a comfortable sleep for all tastes. This large factory in Kayseri, Turkey, has made every effort to use the best specialists in this field in its materials department to achieve its goals.

pocket series
Pocket spring mattress (separate) includes separate springs. In these mattresses, the springs have no connection with each other and each of them is sewn in separate fabric bags.
bonnel series
Bonnel spring mattresses are integrated and connected springs. The structure of these mattresses consists of conical metal springs that are connected using metal springs.
sponge series
Medical mattresses or orthopedic mattresses are in the class of firm mattresses. These mattresses consist of layers of dense and specialized foam called rebound and all layers and materials have been designed and approved under the supervision of orthopedic experts and specialists of Monessa collection in Turkey.
Mattress Selection Guide